No more termites, roaches, ants,
spiders or rodents, Ever Again.
Or Your Money Back!
Limited Time Offer
Get started today for only $49
How Are We Different?
Our ValuePest Ultimate System Protects You Against All Bugs
Satisfaction Guaranteed or Your Money Back
We are so confident in our services, that we will give you your money back if you're not 100% satisfied.

No Extra Fees for Any Pest Problems
Our service professionals provide bi-monthly services to your home and yard in order to control every pest.
The Total Pest Control You Deserve
The Guaranteed Solution to All of Your Pest Problems
At ValuePest, we understand just how important it is to take care of your home and yard and protect your family. We are committed to delivering total pest control and ensuring your home and yard are pest free year-round. From spiders to rodents to termites to bed bugs to mosquitoes to ants, pests are no match for our revolutionary treatment system.
Using the highest quality tools and most advanced methods, our expert technicians have pioneered "The Way Pest Control Should Be®." We strongly believe that every homeowner deserves access to effective and affordable total pest control and that our exclusive "one truck, one system, and one technician system saves you 50% or more!" Each and every one of our technicians is carefully trained to be able to handle all of your pest removal needs right on the spot, saving you tons of time and money!
The Best Service at the Best Price, Guaranteed!
One of the things that sets ValuePest apart from all other pest control companies is our exclusive treatment program. ValuePest Ultimate System is the most comprehensive and total pest control available in the entire U.S. Our team is so committed to total pest control that we have not raised our prices since we opened in 1989. In fact, if you happen to find a company that beats our price for total pest control in your home and yard, we will provide you with an entire year of free service!
Unlike other pest control companies, we never exclude any pest from our service just to sell you expensive, "extra" services. ValuePest Ultimate System covers every single pest with no additional fees. If you call us today, you will receive 50% Off your first service! With this program, you will receive an initial termite treatment as well as bi-monthly pest control treatments in your home and yard to keep your home safe and bug free! With ValuePest, you'll never pay those expensive annual termite inspection fees or 5-year termite booster treatments again!
We deliver total pest control the way it should be! Call (866) 366-8683 to sign up for ValuePest Ultimate System today.
Getting Started Is Easy
3 Easy Steps to a Pest-Free Life
The ValuePest Ultimate System is the one and only pest control service you'll ever need.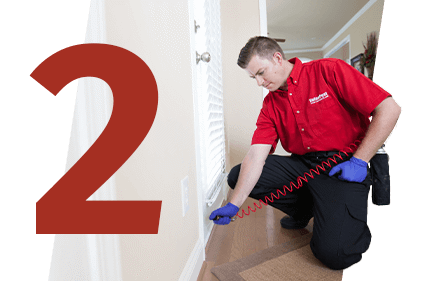 Schedule Your Next Service
Our service experts will schedule a bi-monthly visit to perform our treatments.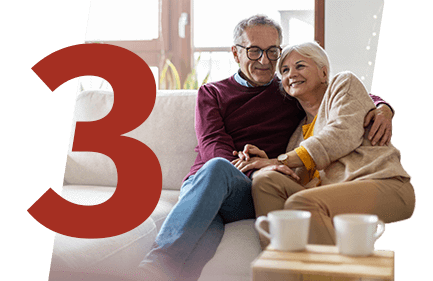 Sit Back & Enjoy a Pest-Free Home & Yard!
You'll never have to worry about additional charges for pest control services ever again.
See What Our Customers Have to Say
Reviews & Testimonials
Extremely Honest
"I appreciated his honesty and will be calling to schedule the service next week."
Great Customer Service
"His inspection was thorough and walked us through all steps and precautions we could take."
The Price of the Service Is Very Reasonable and Affordable
"I could tell by the way he was treating the outside of our home that this company knows how to provide very good service."
The initial treatment was two years ago. No problems. The yearly inspection is excellent.
"While they were the best price both for initial treatment and yearly maintenance it was the friendliness and professionalism that sold us."
"My ant problem was bad. I couldn't let my kids play in the yard for getting stung. Then I called ValuePest. They came right out and solved the problem for good."