Albemarle Pest Control
Exceptional Service Since 1989
At ValuePest, we believe all homeowners should have access to premium-quality, affordable pest control. Since 1989, we have been delivering the guaranteed solution to all your pest problems. Whether you currently have an infestation or you want to prevent an infestation from taking place, our team is here to provide year-round pest control in Albemarle, NC. We protect your entire home and yard from all pests, including termites, bed bugs, ants, spiders, cockroaches, rodents, mosquitoes, ticks, and more.
Getting Started Is Easy
3 Easy Steps to a Pest-Free Life
The ValuePest Ultimate System is the one and only pest control service you'll ever need.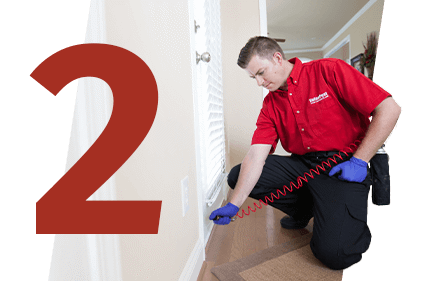 Schedule Your Next Service
Our service experts will schedule a bi-monthly visit to perform our treatments.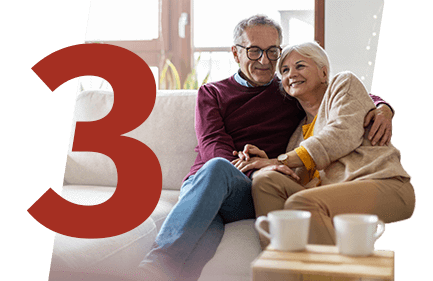 Sit Back & Enjoy a Pest-Free Home & Yard!
You'll never have to worry about additional charges for pest control services ever again.
Our ValuePest Ultimate System
Our revolutionary treatment system, ValuePest Ultimate, is the most comprehensive and total pest control available in the entire U.S. We don't believe in excluding pests from our program just so we can charge you an arm and a leg for those "extra" services when you need them. Instead, our pest control treatment covers all pests, no matter what you call them. When you sign up for ValuePest Ultimate, you will receive an initial termite treatment and bi-monthly treatments in your home and yard to keep your home totally pest free and safe!
And, on top of it, you can enjoy total pest control at an incredibly low price. In fact, we have never changed our prices since opening our doors in 1989. If you call us today, you will receive your first service for 50% off.
Sign Up for ValuePest Ultimate System Today
ValuePest provides the pest control you deserve. Unlike other pest control companies, we do not exclude any pests from our service just to charge you an arm and a leg for these "extra" services when you need them most. You will never be charged more for specialty pests such as bed bugs or termites when you sign up for our ValuePest Ultimate System service and you'll get 50% off your first service! This revolutionary pest treatment program includes termite treatment every five years and bi-monthly treatments to keep your entire home and yard pest free all year long. Our team uses the highest quality products and state-of-the-art equipment to control insects and rodents and keep them out of your life.
Make the right choice for your home and sign up for total pest protection today.
We deliver total pest control the way it should be! Call (888) 617-1101 to sign up for ValuePest Ultimate System today.
How Are We Different?
Our ValuePest Ultimate System Protects You Against All Bugs
Satisfaction Guaranteed or Your Money Back
We are so confident in our services, that we will give you your money back if you're not 100% satisfied.

No Extra Fees for Any Pest Problems
Our service professionals provide bi-monthly services to your home and yard in order to control every pest.
Signs You Need Pest Control
Pests are pretty good at hiding away in our yards and homes, making it quite difficult to determine when we have a problem. In order to avoid dealing with a major infestation, it is a good idea to become aware of the signs that you need to schedule professional pest control.
You should call our Albemarle pest control pros if you notice any of the following:
A musty odor in your home that no amount of cleaning can get rid of
Chewed exposed wires, furniture, clothing, walls, or floors
Small droppings in your pantry, attic, cabinets, basement, or anywhere else in your home
Scratching, rustling, or scampering sounds within your walls or attic
Unexplained greasy smudges along your walls, cabinets, and countertops
Nests in your attic
And of course, if you spot a rodent, cockroach, or any other pest in your home, there are probably many more where that came from. We recommend bringing in our team of professionals to carefully inspect your home, locate the source of any existing infestations, and implement the best possible solution.
Are Rodents Dangerous?
Every winter, millions of homes become infested with rodents attempting to escape the cold and find a warm, safe place to hide away. As one of the dirtiest and most dangerous pests, rodents are dreaded homeowners everywhere. They can cause a ton of damage to a home by chewing through electrical wiring and starting fires, gnawing on furniture, chewing holes through walls, and more. They also are known to carry and transmit over 35 different diseases worldwide.
Some of the most common diseases directly and indirectly spread by rodents include:
Hantavirus
Bubonic Plague
Salmonellosis
Rat-Bite Fever
Lassa Fever
Tularemia
Leptospirosis
Lyme Disease
Relapsing Fever
West Nile Virus
Colorado Tick Fever
Scrub Typhus
Rocky Mountain Spotted Fever
La Crosse Encephalitis
Rodents can transmit diseases directly to humans and pets through direct contact, rodent bites, feces, urine, or saliva. They can also indirectly spread disease to humans by bringing disease-carrying ticks, fleas, and mites into a home.
Because rodents are so dangerous, it is incredibly important to bring in a team of professionals the moment you suspect you have a problem. ValuePest is here to thoroughly inspect your home, locate the source of the infestation, and implement an effective, safe, lasting solution. Not only can we flush infestations out of your home but we can also prevent them from recurring in the future.
How To Avoid Needing Mosquito Control
1. Trim your shrubs and bushes – Mosquitos thrive in shady areas because they can't really survive out in the hot sunlight. Make sure to keep your shady parts of your yard to a minimum if you want to avoid needing mosquito control.
2. Get rid of standing water – If you have an empty bucket with rain water sitting in it, that's the perfect breeding ground for mosquitos. If you have a pool then the chlorine should do the trick but you should consider treating any standing garden water or consider adding guppies in your pond to eat the mosquito larva.
3. Consider a dehumidifier – Mosquitos need both shade and moisture to survive, if you want to avoid needing our Albemarle mosquito control experts then a dehumidifier can be great underneath your deck or in your garden.
4. Clean out your gutters – When we have dirty gutters full of leaves and other particles, you may get standing water in the gutters as a result which can lead to mosquito breeding.
5. Use fans – If you're going to have over some guests, make sure there are some fans blowing around ankle height. These fans are handy in avoiding the need for our mosquito control experts because mosquitos are light creatures that blow away easily and will avoid areas with high winds.