Harrisburg Pest Control
30+ Years of Exceptional Service!
At ValuePest, your safety and comfort are our top priorities. We understand that a pest-free home makes for a happy family, which is why our team always goes the extra mile to eliminate your pests and keep them from coming back. From rodents to termites to bed bugs to spiders and beyond, our team has encountered and resolved every kind of pest problem imaginable, and we guarantee we have a solution for yours. When you want the job done right, turn to our Harrisburg pest control professionals.
Getting Started Is Easy
3 Easy Steps to a Pest-Free Life
The ValuePest Ultimate System is the one and only pest control service you'll ever need.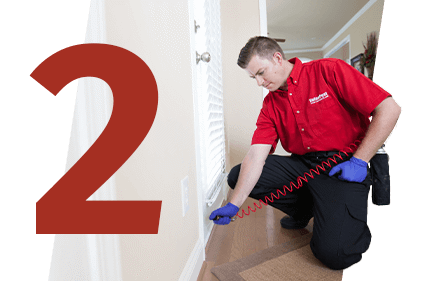 Schedule Your Next Service
Our service experts will schedule a bi-monthly visit to perform our treatments.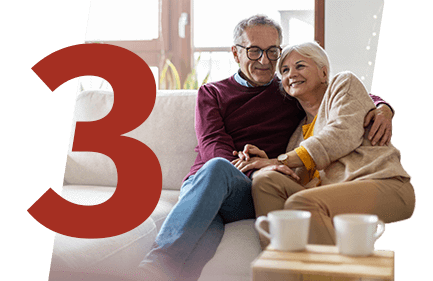 Sit Back & Enjoy a Pest-Free Home & Yard!
You'll never have to worry about additional charges for pest control services ever again.
How Does ValuePest Stand Out?
Our ValuePest Ultimate System
Since opening our doors in 1989, we have been committed to offering the most comprehensive pest control around. Most pest control companies will charge you an arm and a leg for "extra" services such as bed bug control, termite control, and mosquito control, but not ValuePest. When you sign up for our ValuePest Ultimate System, you will receive total pest protection against all pests. This program includes an initial termite treatment and bi-monthly treatments that protect your yard and home against all other pests.
Sign Up for ValuePest Ultimate System Today
ValuePest provides the pest control you deserve. Unlike other pest control companies, we do not exclude any pests from our service just to charge you an arm and a leg for these "extra" services when you need them most. You will never be charged more for specialty pests such as bed bugs or termites when you sign up for our ValuePest Ultimate System service and you'll get 50% off your first service! This revolutionary pest treatment program includes termite treatment every five years and bi-monthly treatments to keep your entire home and yard pest free all year long. Our team uses the highest quality products and state-of-the-art equipment to control insects and rodents and keep them out of your life.
Make the right choice for your home and sign up for total pest protection today.
We deliver total pest control the way it should be! Call (866) 366-8683 to sign up for ValuePest Ultimate System today.
How Are We Different?
Our ValuePest Ultimate System Protects You Against All Bugs
Satisfaction Guaranteed or Your Money Back
We are so confident in our services, that we will give you your money back if you're not 100% satisfied.

No Extra Fees for Any Pest Problems
Our service professionals provide bi-monthly services to your home and yard in order to control every pest.
How to Keep Mosquitoes out of Your Yard
Are you tired of mosquitoes taking over your yard every summer? We don't blame you. Constantly buzzing in your ears and leaving behind unbearably itchy bites on your body, mosquitoes are one of the most irritating pests. Luckily, there are a few things you can do to minimize their presence in your yard.
To keep mosquitoes out of your yard, you should:
Remove standing water sources such as buckets, birdbaths, overwatered pots, etc.
Plant mosquito-repelling plants such as lavender, rosemary, and citronella
Place mosquito-repelling lanterns, candles, or other items around your yard
Schedule routine pest control
Of course, the best way to reduce mosquito populations in your yard is to bring in a team of professionals. At ValuePest, our Harrisburg mosquito control pros are equipped with high-quality products and tools to effectively eliminate mosquitoes and prevent them from coming back.
Do I Have Termites?
Causing upwards of $5 billion in property damage each year, termites are easily one of the most dreaded pests. These tiny insects are known to make their way into a home and eat away at its structure for years before they are ever discovered. In order to avoid dealing with extensive damage, it is always a good idea to familiarize yourself with the signs of an infestation.
Signs of a termite infestation include:
Visibly damaged or hollowed wood
Quiet clicking sounds behind your walls
Tunnels of mud along the foundation of your home
Winged termites around windows or doors
Piles of shed wings near windows or doors
Small piles of droppings that look like pepper
Blisters in wood flooring
If one or more of the above signs apply to you, call our Harrisburg termite control professionals right away. We understand how overwhelming a termite infestation can be, which is why we are here to make the treatment process as straightforward and efficient as possible.
Signs You Need to Schedule Pest Control
Pests are great at hiding from and avoiding people, which can make identifying an infestation rather difficult. In order to best protect your home, it is a good idea to learn the different signs of a pest infestation. That way, you can bring in a team of pest control specialists to take care of the infestation before the damage becomes severe.
You need to schedule Harrisburg pest control if:
Your pets are behaving erratically (i.e., staring, barking, meowing, or pawing at certain areas for no apparent reason)
You find droppings in your home
You discover dead pests
Your wiring, curtains, clothing, furniture, insulation, wooden flooring, or any other part of your home has been chewed on or eaten
Your home has a musty odor you can't seem to get rid of
You can hear strange squeaking, tapping, scampering, or scurrying noises at night
No matter how big or small, our team is prepared to handle your infestation. Give us a call and we will carefully inspect your home, assess the severity of your pest problem, and implement the best possible solution.