Pest Control in Myrtle Beach, SC
You Deserve a Pest-Free Home
Is there anything worse than hearing rats running around your attic or watching spiders make their webs in the corners of your ceiling? At ValuePest, we believe every home should be pest free. Pests carry and transmit germs and diseases, destroy homes and yards, and create unhealthy and uncomfortable home environments.
If your tired of pests taking over, we are here to help you take back control of your home. Our Myrtle Beach pest control company uses premium products and state-of-the-art tools to ensure that any existing infestations are eliminated, and future invasions are prevented.
We offer year-round protection against pests. Give our team a call at (866) 366-8683 or contact us online today to schedule service.
Getting Started Is Easy
3 Easy Steps to a Pest-Free Life
The ValuePest Ultimate System is the one and only pest control service you'll ever need.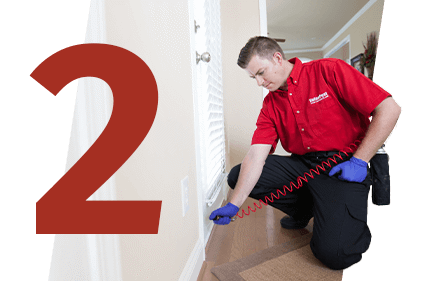 Schedule Your Next Service
Our service experts will schedule a bi-monthly visit to perform our treatments.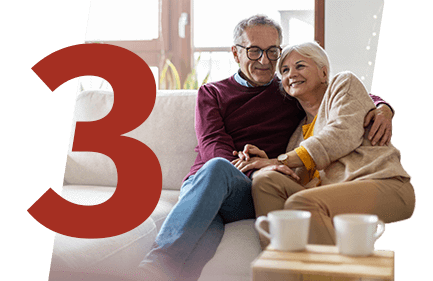 Sit Back & Enjoy a Pest-Free Home & Yard!
You'll never have to worry about additional charges for pest control services ever again.
Our ValuePest Ultimate System
Have you noticed that exterminators exclude certain biting and stinging insects from their contracts so that they can charge you an arm and a leg for those "extra" services when you need them most? ValuePest is different. Our Myrtle Beach pest control company provides the pest control you deserve. When you sign up for our revolutionary service, ValuePest Ultimate System, you will receive complete protection against all pests.
If you call us today, you will receive your first service 50% off and receive termite treatment every five years and bi-monthly treatments to protect your entire home and yard from all other pests! We weren't messing around when we said we are committed to providing premium, affordable service! In fact, we are so committed to ensuring our services are affordable that we haven't raised our prices since opening our doors over three decades ago.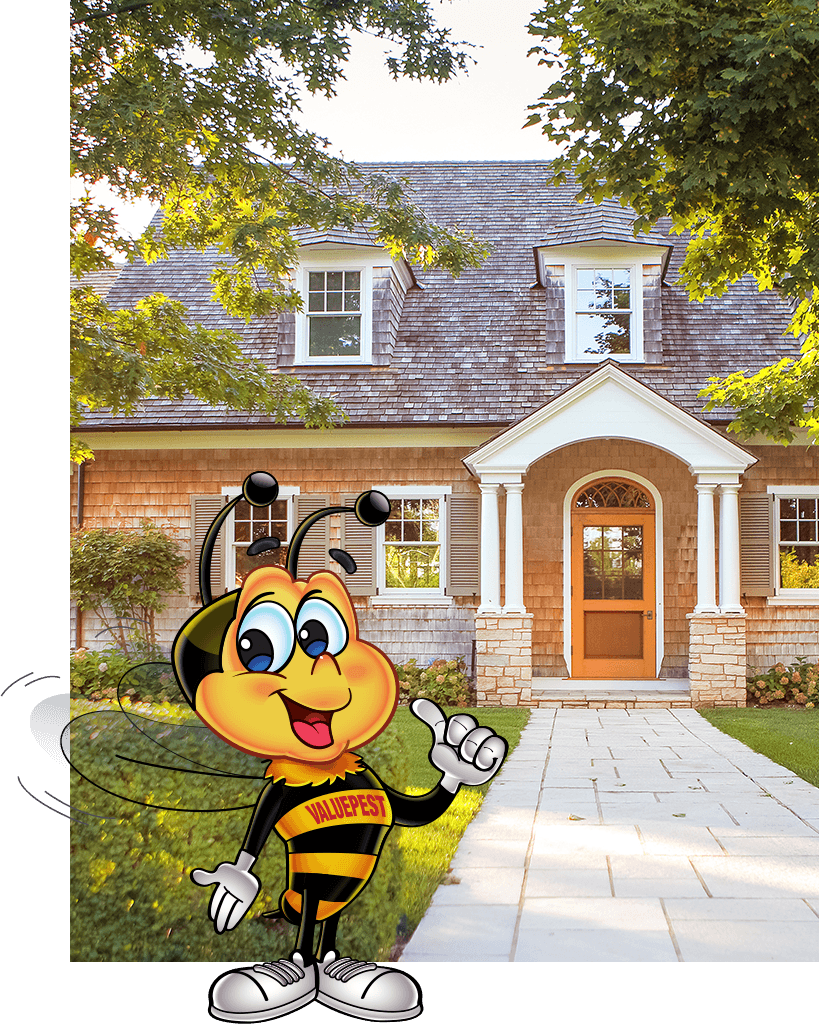 Sign Up for ValuePest Ultimate System Today
ValuePest provides the pest control you deserve. Unlike other pest control companies, we do not exclude any pests from our service just to charge you an arm and a leg for these "extra" services when you need them most. You will never be charged more for specialty pests such as bed bugs or termites when you sign up for our ValuePest Ultimate System service and you'll get 50% off your first service! This revolutionary pest treatment program includes termite treatment every five years and bi-monthly treatments to keep your entire home and yard pest free all year long. Our team uses the highest quality products and state-of-the-art equipment to control insects and rodents and keep them out of your life.
Make the right choice for your home and sign up for total pest protection today.
We deliver total pest control the way it should be! Call (888) 617-1101 to sign up for ValuePest Ultimate System today.
How Are We Different?
Our ValuePest Ultimate System Protects You Against All Bugs
Satisfaction Guaranteed or Your Money Back
We are so confident in our services, that we will give you your money back if you're not 100% satisfied.

No Extra Fees for Any Pest Problems
Our service professionals provide bi-monthly services to your home and yard in order to control every pest.
Signs You Need Mosquito Control
1. Buzzing – If you've ever tried falling asleep with a mosquito in the room you know what this sounds like. The high pitched buzzing sound is rather distinctive and the most telltale sign you should call in our Myrtle Beach mosquito control exterminators.
2. Mosquito bites – The most notorious bug bites known to be red blots and extremely itchy. If you notice an uptick in itchiness at night time particularly is when mosquitos love to feast and will do so around your legs and ankles the most.
3. Eggs in standing water – If you have buckets of rain water or empty tires collecting sprinkler water, these are prime places for mosquitos to lay their eggs and cause an infestation.
4. Mosquito sightings at day time – Mosquitos at night time are a given in Myrtle Beach, but if you're also getting them during the day time that likely means they're nesting nearby and should be removed for your comfort.
5. Humidity – Particularly in the humid spring and summer months, mosquitos are known to thrive in the humidity. If you're noticing that there's more humidity than normal, call in our mosquito control specialists because mosquitos are on their way.
How To Avoid Needing Mosquito Control
Get rid of standing water or treat it – As stated above, mosquitos need standing water to lay their eggs so make sure that if you do have standing water that you treat it with chlorine. Also, for water gardens guppies eat up mosquito larva and can be a good way to prevent the need for mosquito control.
Clean your gutters – If your gutters have a lot of leaves in them, you might not get the draining you need to avoid standing water in your gutters. This is an easy one to forget but you know the mosquitos will enjoy being able to lay their eggs in your home's gutter system.
Use fans – Mosquitos are such small light bugs that even a little bit of a breeze can completely throw them off course. If you're hosting a gathering, put them at ankle height to blow them away from where they'll likely residing.
Trim your shrubs and foliage – Another good way of avoiding to need our Myrtle Beach mosquito control team is to get rid of any shade in your premises. Mosquitos don't like direct sunlight so they'll avoid areas where they can't hide from the sun.
Is There a Way to Avoid Mosquito Bites?
There nothing more unbearably irritating that mosquito bites. The itch accompanied by these bites is enough to drive you up a wall! Luckily, there are a few precautions you can take to avoid them.
To avoid mosquito bites, you should:
Wear a spray repellent
Wear loose-fitting, light-colored clothing
Wear long sleeves, pants, and close-toed shoes
Limit exposed skin
Avoid going outside during dusk and dawn
Avoid scented lotions and perfumes
Call our Myrtle Beach mosquito control team today at ValuePest to learn more & set up a service appointment.
What Do Bed Bugs Look Like?
Some of the most adept hitchhikers around bed bugs are the last pests you want in your home. If you've found a bug inside your house, and you're not quite sure if it is a bed bug, we can help. Bed bugs are tiny, oval-shaped, reddish-brown insects that are usually around the size of an apple seed. Depending on whether or not they have fed recently, their bodies can either be flat or round like a balloon. While they are without wings, they can travel very fast.
If you are still unsure what kind of bug you are dealing with, reach out to our exceptional Myrtle Beach bed bug removal team today.
Signs You Need Rodent Control
1. Droppings – Not only do rodents eat a tremendous amount, but their leavings are often left close to our on their way to their food source. Rat urine is also very common as they have fairly weak bladders.
2. Footprints – Sometimes you'll even get tail prints if it's a rat with a large tail. But the different sizes of the footprints can help you understand which you're dealing with. If the foot is an inch in length then it's a rat but a mouse has a foot that's closer to a quarter inch.
3. Strange sounds at night – Rodents are usually more active in their search for food and nesting possibilities throughout the night. If you hear scratching and clawing at night in the attic, play it safe and call in our Myrtle Beach rodent control exterminators.
4. Day sightings – Since rodents are asleep throughout the day for the most part, if you see them during the day then it's an indication that they're nesting nearby.
5. Newly chewed holes in screens or dry wall – Especially in the dark cold of winter, rats and mice become increasingly desperate as the winter drags on. If you see any new holes, call in our rodent control experts to rid you of these unwanted critters.
What Attracts Termites to a Yard?
Termites are one of the most destructive pests around, causing billions and billions of dollars' worth of damage each year. While they never want to have to deal with an infestation, homeowners unwittingly attract termites to their yards and homes all the time. Once they make their way into your yard, it is rather easy for them to find their way inside your home.
Some of the things that attract termites to a home include:
Piles of wood
Unmaintained drainage systems (such as clogged gutters)
Mulch
Extra foliage
Excess wood in the form of tree stumps and dead trees
Trees
How To Prevent The Need For Termite Control
Keeping termites out of your home starts from the ground up. First and foremost, make sure that you don't have wooden floorboards or mulch touching both your home and the ground. Best practices are to elevate all flooring off your soil and to keep anything wooden from giving termites free entry into your home. Soil-to-wood contact is the easiest way to ensure yourself that you'll need our Myrtle Beach termite control experts and should be avoided at all costs.
If you do have an area of your home that you suspect could be susceptible to termites, consider installing a dehumidifier there. Termites need moisture and thrive in humid and moist conditions. A properly working roof network and gutter system should rid your property of excess moisture, but a dehumidifier can serve you a lot of good for questionable places.
The most common way termites enter homes is through a mulch layer that touches your home. Mulch is perfect for termites because it retains moisture well and gives termites the wetness they need to survive. Instead of mulch consider utilizing rocks or gravel and if you have to use mulch, make sure there is something not wooden acting as a barrier between the mulch and your home.
Act swiftly on any and all slab leaks or moist conditions in your foundation of your home. If you hear and scratching or scraping sounds underneath your floorboards, then call in our experts in termite control in Myrtle Beach.
The Myrtle Beach termite control experts at ValuePest can help you get your home back to normal and living comfortably.
How to Tell you Need a New Pest Control Company
They haven't been around too long – If your Myrtle Beach pest control company has only been around for a few years, then you should try looking elsewhere. We've been the go-to Myrtle Beach exterminator since 1989 so there isn't a situation we haven't dealt with time and time again
Not enough reviews, or bad ones – In today's day and age, reviews are everything. Make sure to read through our reviews here and see what our customers love about us. If you want to see why our customers love us so much then give us a call and we'll show you.
The bugs keep coming back – Our Myrtle beach pest control services come with a 100% satisfaction guaranteed or your money back. Although, it shouldn't take multiple tries to get your problem right the first time and we'll make sure you and your loved ones are pest free no matter what. Read through our ValuePest Guarantee here to see all the details.
Hidden fees – If you ever get a hidden fee from another Myrtle Beach exterminator, then give us a call. We believe in 100% up-front pricing and will see to it that the price you see at the beginning is the price you pay at the end of your service.
Call or contact our Myrtle Beach pest control team online to sign up for ValuePest Ultimate System. From termite to mosquito control, we look forward to taking care of your home!