Thomasville, NC Pest Control
Premium Mosquito and Termite Control Services & Lasting Results
It's never too late to start protecting your home. At ValuePest, our team is passionate about providing the most affordable, effective, and reliable pest control service in Thomasville and beyond.
You deserve easy access to premium pest treatments in order to keep your home safe and your family protected against harmful, pesky pests year-round. At ValuePest, we make pest treatments easy. Our team has pioneered "the way pest control, should be." To sum it up, we thoroughly train each of our Thomasville team members to handle all of your pest removal services on the spot.
Contact us to learn more about how our Thomasville pest control experts can help take care of your home. We look forward to hearing from you!
Getting Started Is Easy
3 Easy Steps to a Pest-Free Life
The ValuePest Ultimate System is the one and only pest control service you'll ever need.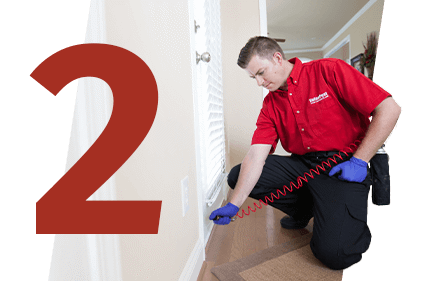 Schedule Your Next Service
Our service experts will schedule a bi-monthly visit to perform our treatments.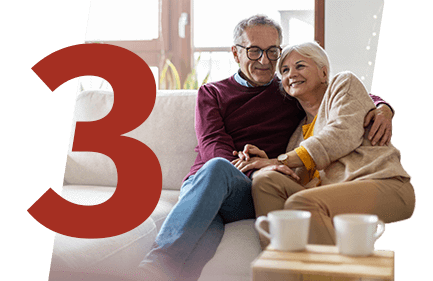 Sit Back & Enjoy a Pest-Free Home & Yard!
You'll never have to worry about additional charges for pest control services ever again.
Our ValuePest Ultimate System
Since 1989, the Thomasville team at ValuePest has been a leader in the pest removal industry. Perhaps what sets us apart the most is that we have developed a revolutionary service, ValuePest Ultimate System, which covers all pests for one low monthly fee. Most other companies excluded certain biting, stinging, and otherwise harmful pests from their contracts so that they can charge you a ton of money when you need these "extra" services. ValuePest is different. ValuePest Ultimate System includes termite treatment every five years, plus bi-monthly treatments for your home and yard.
If you call us today, you'll receive your first service 50% off! Our pricing is so amazing, that we guarantee you won't find any company in the U.S. that beats it. If you do, we will provide you with an entire year of service for FREE! ValuePest is so committed to maintaining a fair, low price that we have not raised our prices since opening our doors over 30 years ago.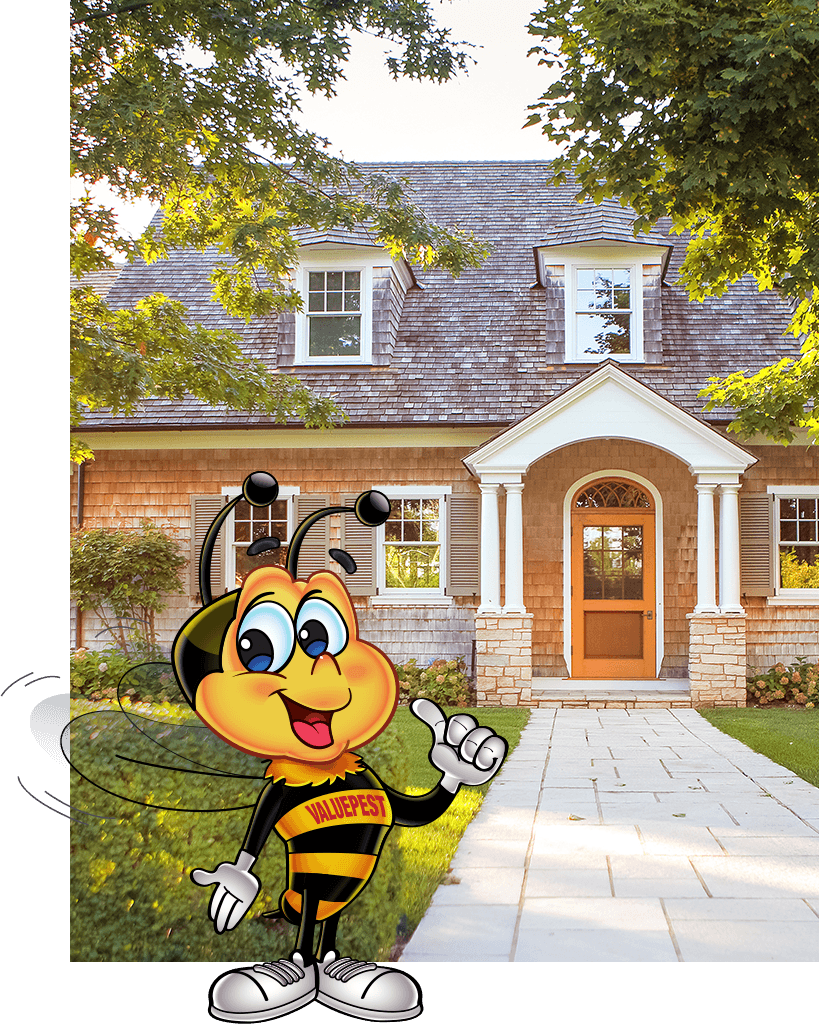 Sign Up for ValuePest Ultimate System Today
ValuePest provides the pest control you deserve. Unlike other pest control companies, we do not exclude any pests from our service just to charge you an arm and a leg for these "extra" services when you need them most. You will never be charged more for specialty pests such as bed bugs or termites when you sign up for our ValuePest Ultimate System service and you'll get 50% off your first service! This revolutionary pest treatment program includes termite treatment every five years and bi-monthly treatments to keep your entire home and yard pest free all year long. Our team uses the highest quality products and state-of-the-art equipment to control insects and rodents and keep them out of your life.
Make the right choice for your home and sign up for total pest protection today.
We deliver total pest control the way it should be! Call (888) 617-1101 to sign up for ValuePest Ultimate System today.
How Are We Different?
Our ValuePest Ultimate System Protects You Against All Bugs
Satisfaction Guaranteed or Your Money Back
We are so confident in our services, that we will give you your money back if you're not 100% satisfied.

No Extra Fees for Any Pest Problems
Our service professionals provide bi-monthly services to your home and yard in order to control every pest.
Are Mosquitoes Dangerous?
While most often mosquitoes just leave itchy and uncomfortable bites, sometimes they can also cause a lot of harm. These pests are known to carry and transmit diseases through their bites. Diseases spread by mosquitoes include malaria, West Nile virus, dengue fever, Zika virus, and more. Because of this, mosquitoes are often regarded as the most dangerous pests in the world.
What Are the Signs of a Bed Bug Infestation?
Usually the first sign of a bed bug infestation is red itchy bites on your arms and legs. Other signs include blood stains on your mattress and bedding, fecal spots on your mattress, a strong musty odor, eggshells or shed skin on bed, and of course bed bugs.
If you think you may have bed bugs, call our Thomasville bed bug removal experts to set up an appointment today.
What Are the Types of Termites?
Termites are one of the most destructive pests around. Causing billions and billions of dollars' worth of damage each year, they are every homeowner's worst nightmare. Once they make their way into your home, they might be there for years, eating away at the structure of your home, before you ever discover them. There are three species of termites, each of which has different characteristics and behaviors.
The types of termites are:
Subterranean
Dampwood
Drywood
Subterranean termites are responsible for most of the damage caused in homes each year, which makes them the likely culprit if you discover an infestation. Drywood termites are also common in homes but take much longer to cause serious damage. Dampwood termites are rarely found in homes as they need damp wood to survive. Call our Thomasville termite control team today to get rid of these pesky insects once and for all.
How To Prevent The Need For Termite Control
1. Separate your home's wood from the ground – All of your home's wood from floorboards to firewood needs to be off the ground and away from your home. The wood-to-soil distance is key here and can be helped by open spaces and concrete to avoid needing the services of our Thomasville termite control experts.
2. Consider an alternative to mulch – While the mulch itself isn't necessarily what termites are feasting on, it does provide them insulation and moisture they need to survive. Instead of mulch try substitutes such as rocks or gravel and if you have to use mulch, just make sure there's some kind of barrier between it and your home that's not wooden.
3. Dehumidify your questionable areas – Enclosed spaces that are only protected by wooden walls or barriers are exactly the kind of places were talking about. Consider a dehumidifier in that crawl space underneath your floorboards or beneath your wooden deck.
4. Act quickly if there's water near your foundation – Slab leaks not only go after your home's foundation, but they can give termites the exact kind of moisture they need to survive. If you want to avoid needing our Thomasville termite control exterminators then act quickly on any kind of leak and make sure you're taking to proper steps to clean it up and dehumidify the space.
5 Signs You Need Pest Control Services
1. Bites – From spiders to bed bugs to mosquitos these pests love to feast on us and will leave noticeable bites behind. Each different pest has different bites than can inform us as to which bug our Thomasville pest control experts will focus on.
2. Sounds – You don't always have to get bitten by these bugs to know where they are. Mosquitos in particular have an incredibly noticeable buzzing sound you may hear in your ear or your sleep if you're getting visited by these critters in the night.
3. Droppings – Termites for example will eat away at your wood and leave little wood like pellets that can resemble saw dust. Bed bug droppings are semi-liquid black feces. You should leave these droppings alone and let our experts Thomasville pest control services take care of them.
4. Signs of a nest – Mosquitos love nesting in standing water while termites will nest inside of a floorboard. Look for egg shells or newly hatched critters that are smaller versions of their parents.
5. The pests themselves – Obviously any site of a termite or bed bug will ensure that you call in our Thomasville exterminator. Don't take one visitor too lightly as if you have one of these pests, it's highly unlikely that it's the only one.
Stop stalling and start enjoying a safe, healthy home. Schedule Thomasville pest control services by calling today. We look forward to serving you.