Fleas
Let Us Help Flush Fleas Out of Your Home
Flea infestations are usually brought on by dogs and cats. They can be incredibly difficult to get rid of and often, over-the-counter flea control is completely ineffective. Luckily, at ValuePest, our thorough, careful service professionals know exactly how to rid fleas from your home. If you have a flea problem, put the best and most trusted team around on your side.
What Do Fleas Look Like?
Cat and dog fleas can be found in the same area and are very similar in appearance. Adults are small, 1/8th of an inch long, wingless, laterally flattened, and have piercing-sucking mouths. They have very well-developed legs that allow them to jump at least 6 inches straight up. Flea larva are ¼ inches long when fully developed. They look very similar to fly maggots except for their well-developed heads.
Flea Life Cycle
Fleas undergo a complete metamorphosis. After each blood meal, females lay 4-8 eggs at a time on the host animal (400-800 total within her lifetime). The eggs fall off into nest, bedding, or other locations where the animal lays, plays, or stays. Eggs then hatch in about 10 days and feed on adult flea feces, which contain dried blood.
In warmer months the larva molt 3 times in a period of 7 days, and in colder months, it can take up to several months for lava to molt.
Getting Started Is Easy
3 Easy Steps to a Pest-Free Life
The ValuePest Ultimate System is the one and only pest control service you'll ever need.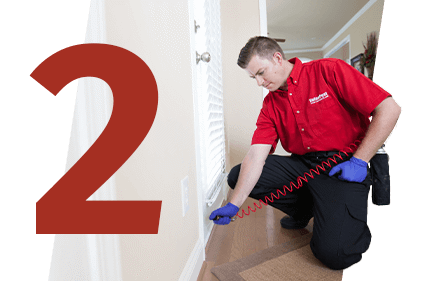 Schedule Your Next Service
Our service experts will schedule a bi-monthly visit to perform our treatments.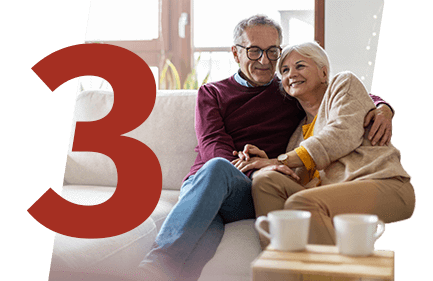 Sit Back & Enjoy a Pest-Free Home & Yard!
You'll never have to worry about additional charges for pest control services ever again.
Sign Up for ValuePest Ultimate System Today
ValuePest provides the pest control you deserve. Unlike other pest control companies, we do not exclude any pests from our service just to charge you an arm and a leg for these "extra" services when you need them most. You will never be charged more for specialty pests such as bed bugs or termites when you sign up for our ValuePest Ultimate System service and you'll get 50% off your first service! This revolutionary pest treatment program includes termite treatment every five years and bi-monthly treatments to keep your entire home and yard pest free all year long. Our team uses the highest quality products and state-of-the-art equipment to control insects and rodents and keep them out of your life.
Make the right choice for your home and sign up for total pest protection today.
We deliver total pest control the way it should be! Call (888) 617-1101 to sign up for ValuePest Ultimate System today.
How Are We Different?
Our ValuePest Ultimate System Protects You Against All Bugs
Satisfaction Guaranteed or Your Money Back
We are so confident in our services, that we will give you your money back if you're not 100% satisfied.

No Extra Fees for Any Pest Problems
Our service professionals provide bi-monthly services to your home and yard in order to control every pest.
How ValuePest Takes Care of Fleas
Effective flea control requires customer cooperation and three steps of treatment: sanitation, insecticide application, and on-animal flea control. The infested house must be thoroughly vacuumed to remove flea larvae, pupae, and food materials. Pets should be treated by a veterinarian, pet groomer, or the owner to make sure the adult fleas are controlled at the source.
Our expert flea removal process involves:
Inspection – The first step in our professional treatment program is careful inspection.
Identification – Before applying treatment, we must identify all areas that have been infested. For instance, if your infested pet is smaller, chances are that they are going into smaller areas around the home. If you miss these smaller areas, the treatment may not be successful.
Determination – Once we have identified the pets resting sites, we determine the proper treatment process. Which treatments will work best for this infestation?
Control – Making sure that the product is applied correctly, every time is crucial.
Communication – The last part of a successful flea control is communication. Our technician reports what was found during our inspection, what we did about it, and what you can expect from our treatment in the future.
Why wait? Contact us today by calling (866) 366-8683 or online to sign up for our pest treatment program.