Sanford Pest Control Services
The Guaranteed Solution to All Your Pest Control Problems
Here at ValuePest, we understand just how important it is to take care of your home and yard. Your family deserves a happy, healthy home and our team is here to make sure you get just that! Our qualified experts offer total pest control services to ensure your home is pest-free all year long.
Getting Started Is Easy
3 Easy Steps to a Pest-Free Life
The ValuePest Ultimate System is the one and only pest control service you'll ever need.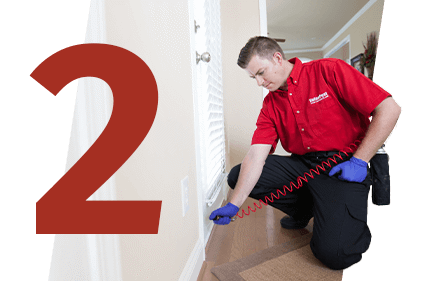 Schedule Your Next Service
Our service experts will schedule a bi-monthly visit to perform our treatments.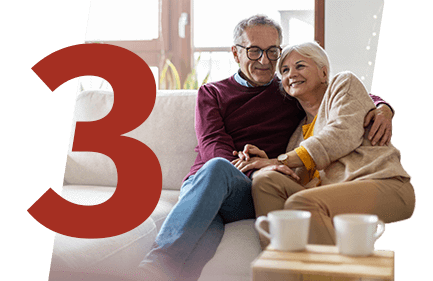 Sit Back & Enjoy a Pest-Free Home & Yard!
You'll never have to worry about additional charges for pest control services ever again.
Our ValuePest Ultimate System
The Way Pest Control Should Be®
Since we opened our doors in 1989, our team has been committed to delivering exceptional service and lasting results. We are passionate about making sure homeowners have access to quality, affordable pest control services, because everyone deserves to feel safe and comfortable in their own home. Using the highest quality tools and most advanced products, our team has pioneered "The Way Pest Control Should Be®." That means we offer the best possible service at the best possible price. In fact, since we opened our doors over 30 years ago, we have never raised our prices.
Our ValuePest Ultimate System covers every single pest with no additional fees. You can enjoy an initial termite treatment as well as bi-monthly pest control treatments in your home and yard to keep your home safe and bug free. And, if you call us today, we will lower the price to 50% off!
Sign Up for ValuePest Ultimate System Today
ValuePest provides the pest control you deserve. Unlike other pest control companies, we do not exclude any pests from our service just to charge you an arm and a leg for these "extra" services when you need them most. You will never be charged more for specialty pests such as bed bugs or termites when you sign up for our ValuePest Ultimate System service and you'll get 50% off your first service! This revolutionary pest treatment program includes termite treatment every five years and bi-monthly treatments to keep your entire home and yard pest free all year long. Our team uses the highest quality products and state-of-the-art equipment to control insects and rodents and keep them out of your life.
Make the right choice for your home and sign up for total pest protection today.
We deliver total pest control the way it should be! Call (866) 366-8683 to sign up for ValuePest Ultimate System today.
How Are We Different?
Our ValuePest Ultimate System Protects You Against All Bugs
Satisfaction Guaranteed or Your Money Back
We are so confident in our services, that we will give you your money back if you're not 100% satisfied.

No Extra Fees for Any Pest Problems
Our service professionals provide bi-monthly services to your home and yard in order to control every pest.
Signs of a Termite Infestation
It's no secret that termites can cause a massive amount of damage to your home. Unfortunately, because they prefer to hide away where you can't see them, it can be years before you recognize that you have an infestation. The key to avoiding an extreme amount of damage to the foundation and structure of your home is learning the different signs of an infestation.
Signs of a termite infestation include:
Mud tunnels going up the foundation of your home
Wings that have been shed near windows or doors in your home
The appearance of winged ants in your home (these are actually termites)
Extra-creaky floorboards
Drooping drywall
Peeling paint
Buckling floorboards
Quiet clicking sounds coming from inside your walls
Tight-fitting doors
Hard-to-open windows
Because termites can cause so much damage to the integrity of your home, a little bit of prevention can go a long way. Some things you can do to prevent termites include trimming trees and shrubs away from your home, never placing piles of wood inside of or against your home, never wetting the foundation of your home, and scheduling routine termite inspections with our Sanford exterminators. Routine inspections by qualified professionals will ensure that any termite problem is identified and treated early on.
How Can I Keep Mosquitoes Out of My Yard?
Each summer, it seems like it is impossible to spend any time in your yard without being attacked by mosquitoes. Not only are these pests irritating but they can also be dangerous. Mosquitoes are known to carry and transmit a lot of diseases such as West Nile virus, Zika virus, dengue, malaria, and more. Luckily, if it seems like your yard is always full of mosquitoes, there are a few things you can do to prevent them from taking over.
To keep mosquitoes out of your yard, we recommend:
Getting rid of any sources of standing water in your yard such as overwatered pots, tires, or bird baths
Planting rosemary, citronella, or lavender in your yard
Placing mosquito-repelling candles or lanterns in your yard
Clearing away dead piles of leaves and branches
Keeping trees and shrubs trimmed
Scheduling professional mosquito control
What To Look For In A Pest Control Company
1. Honest and transparent pricing – What most pest control companies will do is get their foot in your door with a cheap price, and then ramp up the price as the visit goes on. Not with us. You pay a flat monthly fee and we'll rid your house of whatever pest you're dealing with at no extra charge.
2. A team that stands behind their work – While other pest control companies may charge you more for additional work, with us you pay the same amount no matter how many times we have to come and rid your home of pests. That's our ValuePest Guarantee.
3. Stellar reviews – Having provided Sanford pest control services for as long as we have, we've collected a bunch of rave reviews you can read through at your leisure. Give us a call today to see why our customers love us so much.
4. Refer a friend program – We know that our new way of doing pest control is something all your friends should know about, so we have a program that incentivizes you to tell them about us!
5. Expertise – There isn't a pest in the Carolinas we don't have experience in handling time and time again. From bed bugs to mosquitos and termites we handle them all. If you need anything at all, feel free to contact our Sanford pest control experts to learn about The Way Pest Control Should Be®.