Bed Bug Control
Restoring Comfort in Your Home
When you discover that your home is infested with bed bugs, you need fast, reliable bed bug control. At ValuePest, our team is always here to help. Since 1989, we have provided unparalleled pest removal services. Using the highest quality tools and products, our specially trained team can quickly eliminate all existing bed bugs from your home and prevent any future invasions.
Under our ValuePest Ultimate System, we protect your entire home and yard against all pests, including bed bugs, with no extra fees!
To learn about our ValuePest Ultimate System service and to schedule ant removal, please call us at (866) 366-8683 or reach out to us online.
Signs of a Bed Bug Infestation
One of the first signs people notice when they have a bed bug infestation is tiny red bite marks on their arms and legs. These bites are typically rather small, but can become itchy, large, and inflamed.
Other signs of a bed bug infestation include:
Small reddish-brown spots on the mattress
Pale white eggs
Pale white shed skins
Bed bugs
How Do Bed Bugs Get into a Home?
Bed bugs are known for traveling long distances and quickly expanding their populations. They hitch-hike into homes from other infested areas such as hotels or apartment complexes. They can cling onto and travel into your home via luggage, clothing, backpacks, purses, used bedding or couches, and more. They can also easily make their way from one room to the next.
Where Are Bed Bugs Found?
Once bed bugs infect a home, they will hide just about anywhere. They are attracted to small cracks and crevices and can commonly be found in mattresses, box springs, bed frames, headboards, and behind wallpaper, upholstery, baseboards, picture frames, and more.
Getting Started Is Easy
3 Easy Steps to a Pest-Free Life
The ValuePest Ultimate System is the one and only pest control service you'll ever need.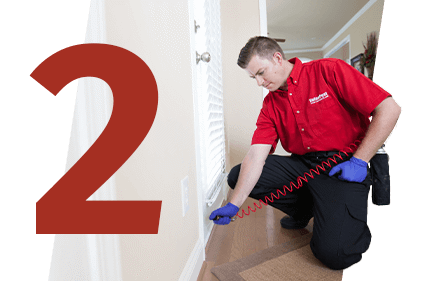 Schedule Your Next Service
Our service experts will schedule a bi-monthly visit to perform our treatments.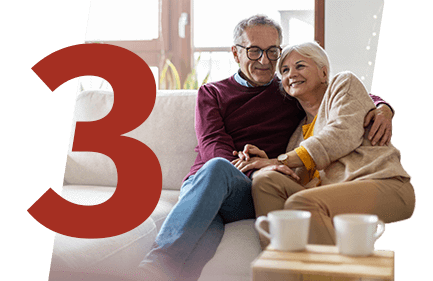 Sit Back & Enjoy a Pest-Free Home & Yard!
You'll never have to worry about additional charges for pest control services ever again.
Sign Up for ValuePest Ultimate System Today
ValuePest provides the pest control you deserve. Unlike other pest control companies, we do not exclude any pests from our service just to charge you an arm and a leg for these "extra" services when you need them most. You will never be charged more for specialty pests such as bed bugs or termites when you sign up for our ValuePest Ultimate System service and you'll get 50% off your first service! This revolutionary pest treatment program includes termite treatment every five years and bi-monthly treatments to keep your entire home and yard pest free all year long. Our team uses the highest quality products and state-of-the-art equipment to control insects and rodents and keep them out of your life.
Make the right choice for your home and sign up for total pest protection today.
We deliver total pest control the way it should be! Call (888) 617-1101 to sign up for ValuePest Ultimate System today.
How Are We Different?
Our ValuePest Ultimate System Protects You Against All Bugs
Satisfaction Guaranteed or Your Money Back
We are so confident in our services, that we will give you your money back if you're not 100% satisfied.

No Extra Fees for Any Pest Problems
Our service professionals provide bi-monthly services to your home and yard in order to control every pest.
How ValuePest Treats Bed Bugs
Using state-of-the-art tools, advanced methods, and high-quality products, our team is able to completely rid your home of bed bugs. Over the years, we have developed a thorough process that guarantees results.
Our process includes:
Careful inspection: Your service technician will perform a no-obligation inspection of your home to locate any existing bed bugs and determine the extent of the infestation.
Customized solutions: Based on their findings, your technician will create a customized treatment plan.
Professional treatment: Our treatment is geared towards both eliminating an existing infestation and preventing future infestations from taking place in your home. We pay special attention to common bed bug areas such as bedding, cracks and crevices, wall voids, and areas of moisture.
Follow-up appointments: Our work isn't done when the treatment ends. Our service professionals are sure to perform follow-up inspections to assess the progress of our treatment and perform routine treatments to keep bed bugs from returning.