Rodents
Say Goodbye to Rats, Mice & More!
Known to spread contaminants and diseases such as mouse allergens, Hantavirus, flea and mite-borne diseases, and more, rodents are one of the most dreaded pests. They enter structures near wooded areas in search of shelter and food. Rats can gain entry through a hole the size of a quarter and the common house mouse can get in through a hole the size of a dime.
At ValuePest, we know the last thing you want to deal with is a rodent infestation. Luckily, our service technicians know rodents so you don't have to. Providing rodent control the way it should be since 1989, our team knows how to treat rodent infestations and ensure your home is completely pest-free.
Things You Should Know About Rodents
Rodents are among the most successful of all mammals. In fact, rodents make up 43% of them! Rodents use their constantly growing incisors to gnaw away at just about anything. Each year, thousands of house fires are started when rodents gnaw on electrical wiring.
Getting Started Is Easy
3 Easy Steps to a Pest-Free Life
The ValuePest Ultimate System is the one and only pest control service you'll ever need.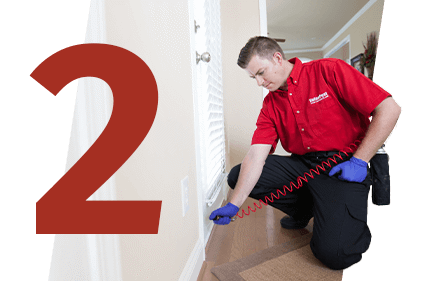 Schedule Your Next Service
Our service experts will schedule a bi-monthly visit to perform our treatments.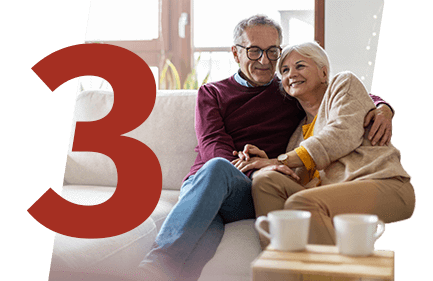 Sit Back & Enjoy a Pest-Free Home & Yard!
You'll never have to worry about additional charges for pest control services ever again.
Sign Up for ValuePest Ultimate System Today
ValuePest provides the pest control you deserve. Unlike other pest control companies, we do not exclude any pests from our service just to charge you an arm and a leg for these "extra" services when you need them most. You will never be charged more for specialty pests such as bed bugs or termites when you sign up for our ValuePest Ultimate System service and you'll get 50% off your first service! This revolutionary pest treatment program includes termite treatment every five years and bi-monthly treatments to keep your entire home and yard pest free all year long. Our team uses the highest quality products and state-of-the-art equipment to control insects and rodents and keep them out of your life.
Make the right choice for your home and sign up for total pest protection today.
We deliver total pest control the way it should be! Call (888) 617-1101 to sign up for ValuePest Ultimate System today.
How Are We Different?
Our ValuePest Ultimate System Protects You Against All Bugs
Satisfaction Guaranteed or Your Money Back
We are so confident in our services, that we will give you your money back if you're not 100% satisfied.

No Extra Fees for Any Pest Problems
Our service professionals provide bi-monthly services to your home and yard in order to control every pest.
How ValuePest Handles Rodent Control
Rodent control is situational. Our service technicians always complete inspections, sanitation, rodent proofing, population reduction via trapping, and follow-ups.
Our professional control process also includes:
Inspection: Inspect to determine the type of rodent causing the problem and the extent of the infestation.
Identification: Identify the areas of the structure that require rodent proofing to stop access into the building.
Determination : Once you have identified the nesting sites, you must determine which treatments will work best for this infestation.
Control: We never use rat poison in your home. Instead, we trap the rodents, then seal up all of the entry points to keep them out!
Communication: The last part of a successful rodent control program is communication. Our technician always reports what was found during our inspection, what we did about it, and what you can expect from our treatment.
For fair, effective rodent control, turn to our team. Give us a call at (866) 366-8683 or contact us online today. We look forward to taking care of your home and keeping it pest free!