Mosquito Control
Start Enjoying Your Yard Again!
Are you tired of constantly being bombarded by buzzing mosquitoes every time you step out of your house? Each summer, the mosquitoes come out and take over our yards searching for places to breed and feed. Known to carry and transmit serious diseases—such as West Nile Virus, Malaria, and Dengue Fever—these pests are the last thing you want to deal with in or around your home. Luckily, ValuePest is here to help. Our team provides premium mosquito control so you can start enjoying your yard again!
How Can I Protect My Home Against Mosquitoes?
Luckily, there are plenty of things you can do to reduce the risks from mosquitoes.
These include:
Eliminate standing water from your yards (including bird baths, ponds, overwatered pots, and more)
Remove vegetation from areas surrounding standing water sources that cannot be eliminated
Avoid leaving your doors open
Ensure there are no holes in your window screens
Remain inside during times of peak mosquito activity (dusk and dawn)
Wear light-colored pants, shoes, and long-sleeved shirts
Getting Started Is Easy
3 Easy Steps to a Pest-Free Life
The ValuePest Ultimate System is the one and only pest control service you'll ever need.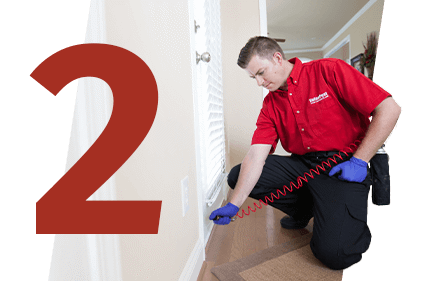 Schedule Your Next Service
Our service experts will schedule a bi-monthly visit to perform our treatments.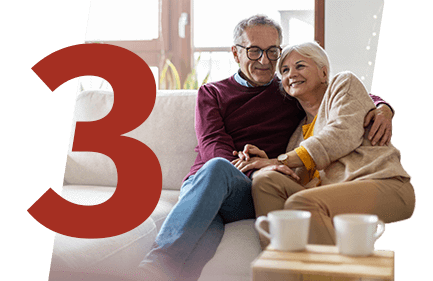 Sit Back & Enjoy a Pest-Free Home & Yard!
You'll never have to worry about additional charges for pest control services ever again.
Sign Up for ValuePest Ultimate System Today
ValuePest provides the pest control you deserve. Unlike other pest control companies, we do not exclude any pests from our service just to charge you an arm and a leg for these "extra" services when you need them most. You will never be charged more for specialty pests such as bed bugs or termites when you sign up for our ValuePest Ultimate System service and you'll get 50% off your first service! This revolutionary pest treatment program includes termite treatment every five years and bi-monthly treatments to keep your entire home and yard pest free all year long. Our team uses the highest quality products and state-of-the-art equipment to control insects and rodents and keep them out of your life.
Make the right choice for your home and sign up for total pest protection today.
We deliver total pest control the way it should be! Call (866) 366-8683 to sign up for ValuePest Ultimate System today.
How Are We Different?
Our ValuePest Ultimate System Protects You Against All Bugs
Satisfaction Guaranteed or Your Money Back
We are so confident in our services, that we will give you your money back if you're not 100% satisfied.

No Extra Fees for Any Pest Problems
Our service professionals provide bi-monthly services to your home and yard in order to control every pest.
How ValuePest Handles Mosquito Control
When you call on us for mosquito treatment, you can count on extreme attention to detail, careful service, and lasting results.
Our mosquito treatment process involves:
Careful inspection: Your service technician will carefully inspect your home and yard, leaving no areas unchecked. This will allow us to determine where all mosquito activity is taking place within and around your home, and how serious the problem is. Following inspection, you will be provided with detailed report of our findings.
Customized solutions: Based on our inspection, we will develop a treatment plan completely customized to your situation.
Effective treatment: When the time comes to apply treatment, we use bait as well as long-lasting repelling insecticide. This insecticide is applied to your yard, trees, bushes, breeding sites, and other high-traffic mosquito areas.
Routine follow-ups: Our service isn't complete after just one day. Mosquitoes can eventually return to your yard, so we perform routine treatments to ensure lasting protection against them. These treatments significantly reduce the number of mosquitoes in your yard and give you back your yard!
Free re-treatments: If mosquitoes find their way back into your yard in between our regularly scheduled appointments, we are happy to return and provide an additional treatment at no charge to you!
Schedule service with our specialists today by calling (866) 366-8683 or contact us online. We look forward to taking care of your home and keeping your family safe.