Silverfish
A Pest-Free Home Is a Happy Home
Known to damage wallpaper, books, and other paper items, silverfish are among some of the peskiest pests. They hide away during the day in moist, dark places such as attics, basements, and bathrooms, making it difficult to discover an infestation. If you suspect you have a silverfish infestation, you need ValuePest on your side. Our skilled team of pest removal experts know exactly what it takes to ensure your home is completely pest free.
What You Should Know about Silverfish
Silverfish are tropical insects that easily adapt to the structural environment. They can roam great distances looking for food, but once a food source is located, they remain close by until the supply is exhausted.
They love warm temperatures that range from 72 to 90 degrees. In structures, they rest during the day in small cracks and come out at night to feed. Silverfish can be found throughout a structure from the basement to the attic. Outdoors, they can be found in mulch and beneath siding and roof shingles. They readily feed on books, glue, cloth, sometimes dried meats, and dead insects.
Getting Started Is Easy
3 Easy Steps to a Pest-Free Life
The ValuePest Ultimate System is the one and only pest control service you'll ever need.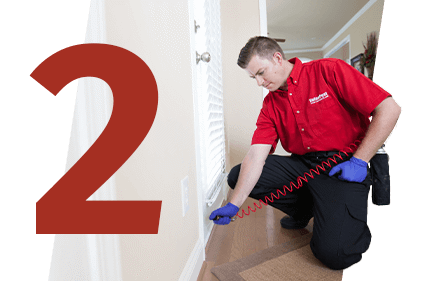 Schedule Your Next Service
Our service experts will schedule a bi-monthly visit to perform our treatments.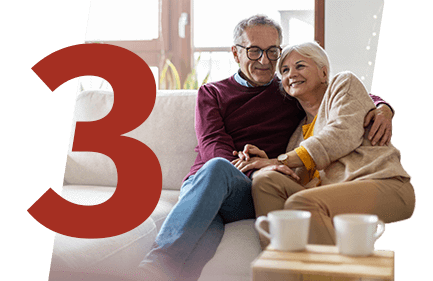 Sit Back & Enjoy a Pest-Free Home & Yard!
You'll never have to worry about additional charges for pest control services ever again.
Sign Up for ValuePest Ultimate System Today
ValuePest provides the pest control you deserve. Unlike other pest control companies, we do not exclude any pests from our service just to charge you an arm and a leg for these "extra" services when you need them most. You will never be charged more for specialty pests such as bed bugs or termites when you sign up for our ValuePest Ultimate System service and you'll get 50% off your first service! This revolutionary pest treatment program includes termite treatment every five years and bi-monthly treatments to keep your entire home and yard pest free all year long. Our team uses the highest quality products and state-of-the-art equipment to control insects and rodents and keep them out of your life.
Make the right choice for your home and sign up for total pest protection today.
We deliver total pest control the way it should be! Call 866-366-8683 to sign up for ValuePest Ultimate System today.
How Are We Different?
Our ValuePest Ultimate System Protects You Against All Bugs
Satisfaction Guaranteed or Your Money Back
We are so confident in our services, that we will give you your money back if you're not 100% satisfied.

No Extra Fees for Any Pest Problems
Our service professionals provide bi-monthly services to your home and yard in order to control every pest.
The ValuePest Approach to Treating Silverfish
We begin by searching areas that provide moisture, harborage, and food. We then focus on reducing moisture, lowering the temperature, and removing infested items to help eliminate infestations. Careful and thorough application of baits and/or residual insecticides is key to an effective treatment.
A professional control process will include:
Inspection: Inspect for areas of high moisture and temperature.
Identification: Locate the nesting and harborage areas of these insects.
Determination: Once you have identified the species and nesting sites, you must determine the proper treatment process.
Control: Carefully and properly apply products and treatment.
Communication: The last part of a successful silverfish control is communication. Our technician reports what was found during our inspection, what we did about it, and what you can expect from our treatment.
Don't settle for mediocre pest control. Call (866) 366-8683 or contact us online today to sign up for ValuePest Ultimate System and get 50% off your first service.