Pest Control in Wilmington, NC
The Way Pest Control Should Be®
Pests are known to cause serious damage, create an uncomfortable home environment, contaminate your home, and spread diseases and bacteria. The last thing you want is for your family to be exposed to an infestation of any kind, which is why you need ValuePest.
Our team of specially trained pest control experts in Wilmingon, NC know exactly how to eliminate infestations and prevent future invasions from occurring. We provide year-round, premium pest treatment so you can rest easy knowing that your Wilmington home and family are safe.
Call or contact us online to learn more about how our Wilmington pest control experts can take care of your home.
Getting Started Is Easy
3 Easy Steps to a Pest-Free Life
The ValuePest Ultimate System is the one and only pest control service you'll ever need.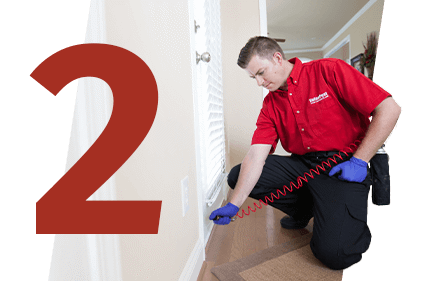 Schedule Your Next Service
Our service experts will schedule a bi-monthly visit to perform our treatments.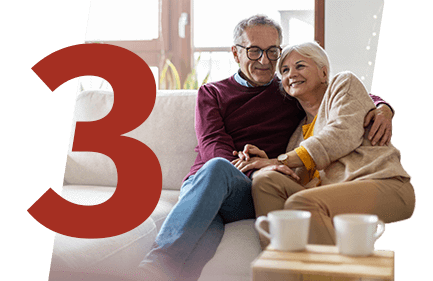 Sit Back & Enjoy a Pest-Free Home & Yard!
You'll never have to worry about additional charges for pest control services ever again.
Our ValuePest Ultimate System
Since 1989, our team has delivered unparalleled results in the pest control industry. We have pioneered "the way pest control should be." To sum it up, "we believe one truck, one system, and one technician saves you 50% or more!"
Each of our Wilmington pest removal team members is specially trained and equipped with the tools necessary to handle all of your pest removal needs on the spot. That means, no costly return appointments for "complicated" services.
We cover so many pests under our ValuePest Ultimate System that it is hard to list them all here. If you have encountered a pest that you don't see on our list, give us a call. Chances are we cover it!
Sign Up for ValuePest Ultimate System Today
ValuePest provides the pest control you deserve. Unlike other pest control companies, we do not exclude any pests from our service just to charge you an arm and a leg for these "extra" services when you need them most. You will never be charged more for specialty pests such as bed bugs or termites when you sign up for our ValuePest Ultimate System service and you'll get 50% off your first service! This revolutionary pest treatment program includes termite treatment every five years and bi-monthly treatments to keep your entire home and yard pest free all year long. Our team uses the highest quality products and state-of-the-art equipment to control insects and rodents and keep them out of your life.
Make the right choice for your home and sign up for total pest protection today.
We deliver total pest control the way it should be! Call (866) 366-8683 to sign up for ValuePest Ultimate System today.
How Are We Different?
Our ValuePest Ultimate System Protects You Against All Bugs
Satisfaction Guaranteed or Your Money Back
We are so confident in our services, that we will give you your money back if you're not 100% satisfied.

No Extra Fees for Any Pest Problems
Our service professionals provide bi-monthly services to your home and yard in order to control every pest.
Do I Have a Termite Infestation?
Most homeowners do not realize that termites are often eating away at the structure of their home for years before they are discovered. If you want to avoid serious damage to your home, it is best to become aware of the signs that your home is infested.
Signs that you have a termite infestation include:
Mud tubes along the foundation of your home
Swarms of winged termites
Extra-creaky floors
Peeling or dropping wallpaper
Visible wood damage
Stuck windows or doors
Call our Wilmington termite control experts for help getting rid of them once and for all.
Why Hire a Professional Wilmington Bed Bug Removal Expert?
Once bed bugs make their way into your home, they can easily travel from room to room and rapidly expand their population. They can be found in box springs, mattresses, headboards, couches, rugs, upholstered furniture, behind picture frames, along floorboards, and just about anywhere else in a house.
These tiny pests can quickly take over your home, making them incredibly difficult to get rid of. If you experience a bed bug infestation, you need the help of a team of professionals who know exactly how to locate and treat bed bugs using high-quality products and state-of-the-art tools.
How Can I Keep Mosquitoes out of My Yard?
Every summer, the mosquitoes come out in full force in search of breeding sites and food throughout Wilmington. We spend countless barbecues and pool days swatting them away, trying not to let them ruin our days. Luckily, there are a few things you can do to keep them out of your home and yard.
These include:
Make sure you have screens on all windows
Remove standing water from your yard
Use fan indoors and outdoors
Install a screen on any doors that you like to leave open for fresh air
Regularly mow your lawn and trim your trees and other foliage
Use spray repellent
Value Like No Other
Our Wilmington pest control team is so committed to providing affordable pest control in Wilmington that we have not raised our prices since opening our doors in 1989. In fact, if you find any company in the U.S. that beats our pricing, we will provide you with a full year of service for FREE!
If you call and sign up today, you'll receive your first service 50% off! This program includes termite treatment every 5 years as well as bi-monthly pest control treatment to keep all pests away from your home.
We provide the premium, affordable pest treatment you deserve! Call or or contact us online to sign up today in Wilmington, NC.